From 2021 July 17th to 21st , Henan Province experienced a historically heavy rainfall. It is the heaviest rainfall since 1961. It has occurred in all cities in Henan province and the rain is extremely heavy in the northern and central parts. The maximum average precipitation in Zhengzhou is 461.7 mm. According to incomplete statistics, since July 16th, this round of heavy rainfall has affected 1.705 million people in 560 towns and villages 83 people died due to extreme rainstorms. The province has evacuated 16,325 people and resettled 1,647,100 people. The affected ​​crops area was 750 thousand hectares and the direct economic loss was 5622.8877 million.
As of today, the flood in Henan has come to an end. Helping the affected people to rebuild their homes has become the top priority to the goernment officials. To remove the street silt, reconstruct public facilities in the disaster area, etc., are closely related to the lives of the affected people.
Countless national public and private enterprises have made their own contributions to Henan's post-disaster reconstruction work. The whole nation works together on the protection of the disaster-stricken people who have suffered severe losses.
The task of reconstruction is tremendous, and Antmed has always stood together with our nation. We uphold our company's core values: Respect the value of employees, protect interests of partners, take social responsibility, and persever in hard work. In order to support the reconstruction of the homeland after the flood in Henan Province, we actively donated 1 million to the Henan Charity Federation.
The rain is ruthless, and there is love in the world. Antmed will pay close attention to the flood prevention and disaster relief work. We hope to help Henan ride over the difficulties as soon as possible! Cheer for Henan!
To learn more about our company, please visit: www.antmed.com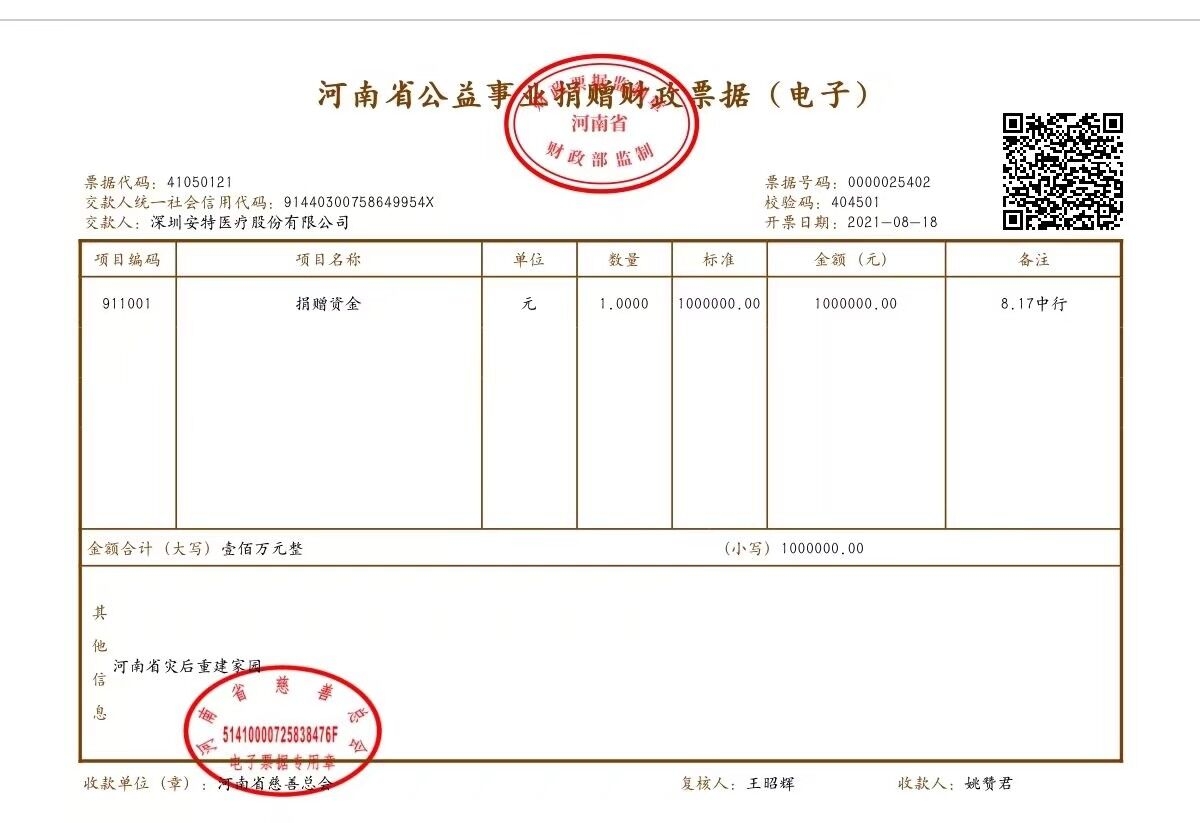 ---
Post time: Sep-01-2021